Affordable and All Inclusive Insurance for Home Health Care Companies NJ
November 29, 2018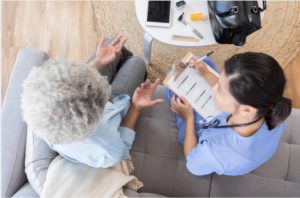 What do i get with an All Inclusive Home Health Care insurance from  a NJ business insurance broker?
General Liability and Professional Liability protection in one policy.
Abuse and Molestation coverage available for nominal cost.
Coverage for theft, disappearance or destruction of client's property.
Contingent Medical Professional Liability available for independent physicians, dentists, and other health care service professionals.
Non-owned Automobile liability coverage available (protection for Health Care company if brought in as defendant from a car accident arising from employee's vehicles).
Property transit coverage to include volunteers.