Pollution General Liability Insurance NJ
August 2, 2022
Are pollution and clean-up costs covered under General Liability insurance?
The answer is most likely "NO."  Over the years insurance companies have used more restrictive language in their policies to preclude any claim regarding pollution and today most General Liability insurance policies contain an "ABSOLUTE POLLUTION" exclusion, which means there is no coverage for  pollution claims or clean-up.  Coverage needs to be purchased separately.
You may think that you have no reason to carry Pollution insurance.  It is a mistake to associate the need for Environmental insurance coverage with certain types of businesses, such as companies that produce or transport hazardous materials.  In fact, pollution coves from a variety of industries, businesses, and sources that you wouldn't necessarily consider to be at risk.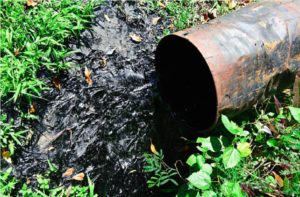 .    
Some more obvious types of operations that need to carry pollution insurance are oil, gas, and chemical companies, recycling operations, environmental contractors, drilling and subsurface contractors, site/dirt work (excavation, paving, landscaping), demolition contractors, disposal companies and manufacturers of products.  Less obvious, but still very exposed to pollution claims are drywall contractors, waterproofing companies, concrete contractors, mechanical, roofing, electrical, plumbing, painting, and flooring contractors.  Almost any type of operation can be subject to a pollution claim, but the risk of this occurring is more prevalent with certain types of industries.
Pollution insurance can provide coverage for defense costs, clean-up, restoration costs, claims for bodily injury, business interruption, and crisis management.  The insurance can cover the insured's premises, off-premises, while in transit, and arising from a non-owned disposal site.