Subcontractor General Liability Insurance NJ
August 2, 2022
Are you responsible for work performed by your subcontractors?  Are your assets on the line when you use subcontractors to perform a part (or all) of your work?
Contractors and many other types of businesses hire other contractors to perform part or all of their work; this is "business as usual" for a contractor and makes good sense when the primary contractor doesn't have the expertise or licensing in a particular trade but hiring a subcontractor can be problematic and risky.  Are you- as the primary contractor on a project-protected if your subcontractor causes damage or injury to a third party or performs faulty or defective work?
NOT NECESSARILY….….
Some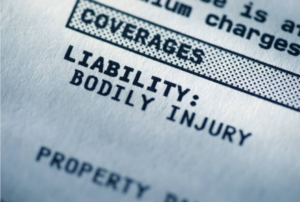 policies restrict or exclude coverage for any damage or injuries arising from the subcontractor's work so specific coverage must be endorsed.
Even when your policy extends to include operations of the subcontractor, in order to tender defense and indemnification to the subcontractor when the subcontractor is responsible for damage/injuries, the following steps must be taken:
The Contractor and its subcontractor must have a written and properly executed agreement stating that the subcontractor will hold the Contractor harmless arising from work performed by the subcontractor.  The written agreement should mandate that the subcontractor's General Liability insurance is extended to include the name of the Contractor, its owners, employees and subsidiaries as additional insureds for both ongoing and completed operations on a primary, non-contributory basis.  A certificate of insurance or copy of the subcontractor's policy verifying additional insured status should be furnished to the main Contractor prior to any work being performed by the subcontractor .
In addition to protecting you, the Contractor, for injuries or damages caused by the subcontractor's operations, you should also verify that your subcontractor carriers Workers Compensation insurance. If your subcontractor does not carry Workers Compensation insurance and one of its employees gets injured, you could be considered the "Employer" and be responsible for any and all Workers Compensation benefits allowed by law to the subcontractor's injured employee, include future disability benefits.
You have control over your own work and that of your employees, but you have little or no control over your subcontractors and its workers.
Construction projects are virtual landmines of risk and potential liabilities.  Every party involved in the building process is trying to maintain risk and shift liability to someone else.
In view of the above and the importance of maintaining the proper contracts and insurance, it is imperative to retain the services of a competent insurance broker or agent that can help guide you through the process.  WE ARE HERE TO GUIDE YOU!